THE BODACIOUS DREAM EXPEDITIONS (BDX) STORY
(as told by Skipper Dave Rearick – in 3 Parts)

Part 1: BDX ORIGINS
Part 2: BDX THEN
Part 3: BDX NOW … Keep Reading Below!
=-=-=-=-=-=-=-=-=-=-=-=-=-=-=-=-=-=-=-=-=-=-=-=-=-=-=-=-=-=-=-=-=-=-=-= 
Part 3: BDX NOW
The future of Bodacious Dream Expeditions took us the world's oceans as Dave worked to make real a lifelong dream to SOLO CIRCUMNAVIGATE THE GLOBE!  Learn more about this giant next step which commenced on October 2, 2013, at the links below.
Click to get the recaps of the 4 Legs of the Circumnavigation!
:: So, who's onboard WITH us? 

We are working with our friends at EARTHWATCH INSTITUTE – a highly respected "international non-profit organization that brings science to life for people concerned about the Earth's future." They have at present over 50 expeditions underway around the world. When I take off in Bodacious Dream this fall, we will be conducting some incredible conservation research in waters around the world. Along the way, we expect to hear from one of their ocean scientists, Tegan Mortimer.

Our friends at HURRICANE ISLAND OUTWARD BOUND SCHOOL are assisting us on our journey. I myself am an alumnus of their program, having taught there for three years. They do incredible work introducing younger people to the wonders and challenges of the ocean and sailing.
Another alliance is with 11th HOUR RACING, the people who host the incredible Atlantic Cup Class40 race every spring. They are also leaders in initiatives that bring greater sustainability to racing  … not to mention their many progressive efforts at educational outreach.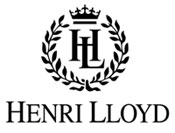 A long-time supporter of Bodacious Racing are our friends at HENRI LLOYD. This originally British company, now expanded to the U.S., are makers of the finest and most durable sailing and foul weather gear imaginable. Any sailor who has endured rough seas and storms knows how important it is to be wearing great gear. We thank Henri Lloyd daily for the quality of their support and their offshore gear.
:: And then there was YOU!
Beyond that, we are here, balanced somewhere between heaven and the deep blue sea … open to hearing from any person or organization that might have ideas, talent or resources to help us make our AROUND THE WORLD EXPEDITION generate not just heaps of  fun and adventure (though it WILL do that) … but also some good measure of unique broad-based learning opportunities and meaningful life-altering experiences!
We are open to and grateful for any and all input … as to what we will be doing (and sharing with the public) during those roughly 9 months we are traversing ALL the world's oceans!
Thank you, one and all!
– Dave Rearick & the Bodacious Dream Expeditionary Force