Our Third Bodacious Dream Expedition begins on July 11th … and it will cover a 2250 mile stretch of Pacific Ocean from Long Beach, California to Honolulu, Hawaii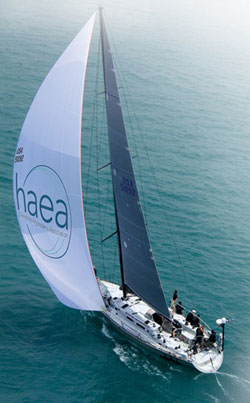 A Crew of nine, including Bodacious Dream's Dave Rearick and Matt Scharl will be aboard Bodacious IV, a beautiful 52′ Santa Cruz.
Just as he did in earlier Bodacious Dream Expeditions, Dave will be armed with video cameras, still cameras and a satellite communications connection so we can bring you stories, photos and videos from along the way.
To get you started, here's a link to an Overview to the Trans-Pacific Expedition, and the journey we will be making into history, math, and the natural world.
Or see how you can Get Involved – how you can use our Explorer Guides and the materials on the site (as well as our regular Updates) to share the experience with the younger folks in your life (Kids, grandkids, younger siblings, students, etc.)
So come on, Jump on board!
Dave Rearick - (Bodacious Dreamer)