The last three days have been pretty rough and tumble … quite "sporting," as those understated Brits like to say … but this is what the Southern Ocean is known for. The winds have been gusting steadily in the low 30's and up to 40 knots, with seas the size of big buildings … but all is well and good. Bodacious Dream and I have been hanging in there without major incident and I sure have learned an awful lot in a very short time about the personality of this boat and handling her in rough weather. Tomorrow another front passes through, but supposedly not as strong as this recent one – or so we hope.
It's interesting how latitude and longitude boundaries work down here. We avoided headwinds by pulling north of Lat 40S early in the storm, and if I can get to Lon 90E by the weekend, there will be a different weather pattern in place that won't carry so much of the effect of the cyclones spinning down on us from up north. There's potentially another cyclone brewing that may slide down this way by mid-next week … but the cautiously bodacious plan is for me to be well east of it by then and in a high pressure pocket that will block its effect on me. It's all a little like a huge rolling game of Tic-Tac-Toe.
I'll have a lot more to say on the whole amazing week once I know things have settled down. This has definitely NOT been typing weather. And as I look out the back of the boat right now, I can see a squall about 5 miles to the south, so I'm going to cut this short before the action starts up again.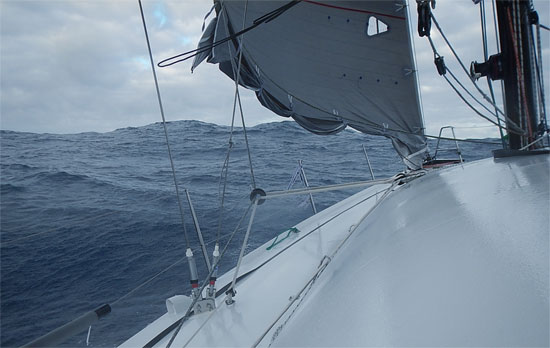 We're talking considerably bigger waves than this … 35.42201S,13.264919E 
IN THE MEANTIME, we have something important we want to share with you.
Starting this week, we are launching our new EXPLORER GUIDES for this, our fourth (and obviously biggest) Bodacious Dream Expedition. We're starting this week with three and will have three more next week.

A slice from the "Our Watery World" Explorer Guide
So, what are the Explorer Guides, what do they have to do with sailing around the world and why should you care? 
Those of you who know me, know that I am passionate about learning, and about sharing what we have learned as adults with the kids that we are lucky enough to meet, (and who are lucky enough to meet us.) Almost everything of any practical value I've learned in my life, I acquired either by pursuing it myself or through the kindness and patience of someone else who took the time to show me and talk to me and so help bring some new understanding or skill into my life. As I see it, the time to give back is always now. The time to respond and foment a child's natural (and gargantuan) curiosity is now!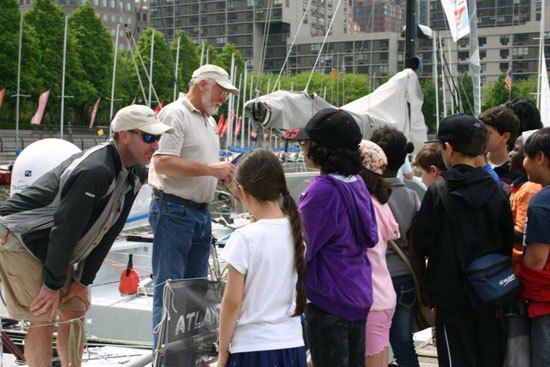 Matt Scharl and I in NYC for the Atlantic Cup's Education Day
Explorer Guides are study guides and worksheets on a variety of subjects, each of which is relevant to some critical aspect of the circumnavigation that a parent, a teacher or a family member can download, print and then share and discuss with the younger people in their world. We've also included a MENTOR GUIDE to offer a bit of guidance in how best to use the Guides.
We've drafted and shared sets for each of our earlier three 2013 expeditions (Baja, the Atlantic Coast and California to Hawaii.) In the case of this expedition, because the scope of our voyage is global, it's taken us some extra time to compile these broader focused materials. But they are coming out of the kitchen now, and fully ready to share!
The first of the Guides is all about OUR WATERY WORLD and the second, drafted with the help of our ocean scientist, Tegan Mortimer from Earthwatch, (who also curates our fantastic CITIZEN SCIENCE page) is on WIND and WEATHER. The third is a simplified SAILBOAT GLOSSARY showing and identifying the parts of a single-masted boat like BoDream.
So, check them out and see what we are up to. Next week, we'll be launching Guides on MATH, SEA LIFE and OCEANOGRAPHY.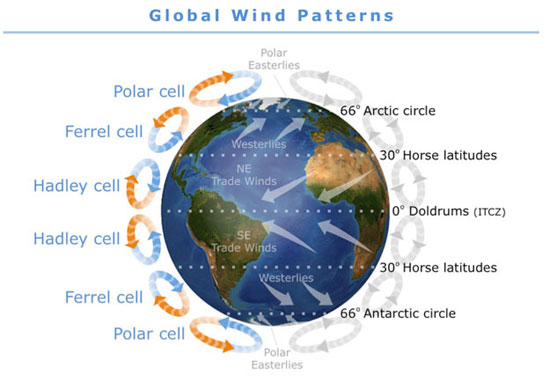 A slice from the "Wind and Weather" Explorer Guide
We will be using these Guides as touchstones for further discussion as the voyage continues, and as we acquire and share more media. For the moment, even though we have state-of-the-art electronics on board, we only have sporadic Internet connectivity, particularly where we are now in the largely desolate Southern Ocean. But you better believe we are taking photos and shooting videos (I only need one free hand!) … and so will have a whole lot to share once we get closer to New Zealand. So, what we're saying is that our circumnavigation, when considered as a course of learning and discovery, will only grow deeper and richer with the passage of time.
So far, we have heard from several TEACHERS who are already using our updates and the various study problems we have posed in their classrooms, and we are inspired by that news. If you know of other learning professionals who might make use of the Guides in their classroom, or as part of their alternative learning agendas … please pass the word and let us know as well.
As you review the Guides and as you discuss their contents with your younger folks, know that I am here too and at the ready to respond to any questions that you might have, and to do my best to add the dimension of my own life experience to the subjects that are expressed more abstractly in the Guides. I also invite you to send me a note anytime at oceanexplorer@ bodaciousdreamexpeditions.com … and either I or Tegan or one of our onshore team will get back to you with the best response we can muster just as soon as we can.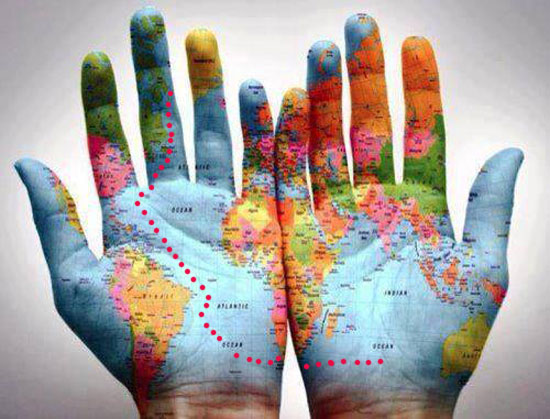 Hands across the waters (Don't know who made this image – hopefully, they won't mind)
One sets out on an adventure like a circumnavigation with all sorts of grand ambitions that you hope to fulfill. The reality of course is that the lion's share of your days (and nights) are spent addressing the multitude of demanding tasks at hand. But for me, the importance of life-long learning and discovery (and especially when it concerns kids) is something that will remain a big part of my life long after I have returned back to Jamestown Harbor and the end of the voyage.
We invite you to bring your ideas and enthusiasms to our shared learning adventure. If we can be of help to you, out here on this rocking  and rolling "mobile-learning-platform,"  please let us know how, and if you think you can be of help to us in advancing this direction, let us know that too!
To all of you, from the middle of the deep blue sea….
– Dave, Bodacious Dream and (the mostly seasick) Franklin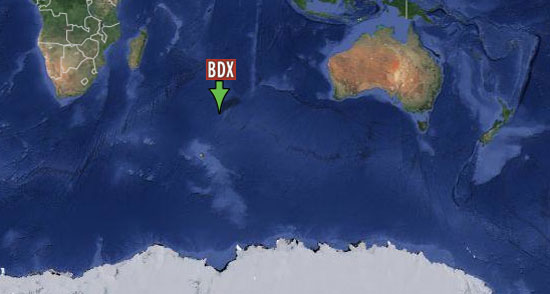 38.993366S, 75.144650E as of 20:08:33 UTC
And if you haven't yet, do sign up for the email list … right here!