People often ask me, "So, what do you do out there with all that time?" Well, there's the obvious things like boat maintenance, eating, napping, trimming sails and navigating … but in and around those jobs, there's lots of time to read books and write emails, but often I find myself just sitting and staring out across the waters. At what, I really don't know. But I do know I will just stare and watch the waves; my mind logging millions of bytes of data on waves, wind and sea conditions … most of it unconsciously. Some days I find myself recognizing wave patterns from the past and knowing exactly what type of winds will follow. Other days, I just relax into the beauty of the waves and into the immense reality of this wavy watery world.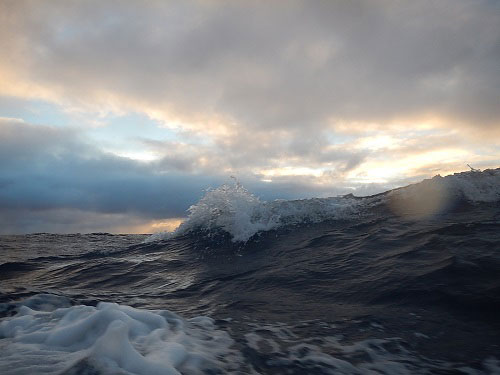 There are good waves, calm waves, windy waves, choppy waves, steep waves, square back waves, big waves, OMG waves, storm waves, cross waves and rogue waves … but today, while I was watching the end of the day come and the sun setting behind the clouds, I captured with my camera some what felt to me to be "happy waves" – a few of which I thought I'd share with you.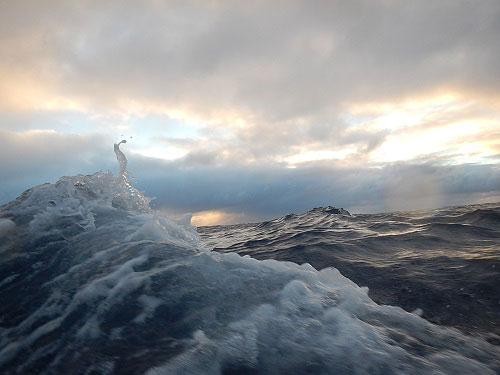 BTW, today April 9th, Franklin, Bo and I will be celebrating my 56th trip around the sun! It's a pretty nice weather out here … sunny and 56 degrees, wouldn't you know. What an amazing place to celebrate a birthday … in the middle of the Southern Ocean, sailing on a course towards the Galapagos Islands. Wow… wow… WOW!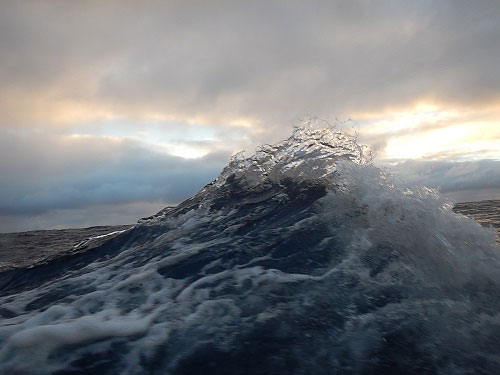 BTW … here's a  link to the second half of our Leg 2 photos on Facebook.


Leg 2 Photos – (Cape Town to Wellington #2)
That's all …  except another big thanks for following along!
– Dave (older definitely … and maybe … a little bit wiser .. hard to say)

42.5723S, 132.0234W