Well, here we go!!
It's the night before departure and as usual, there are so many last minute things to do … but now there's no time left to do them. I guess that's how you know it's time to go.
We sailed Bodacious Dream down to the Jamestown Harbor today from her berth at Hinckley's Boat Yard in Portsmouth, where she has been for the past several months getting readied to take on the oceans of the world. Big thanks to all the crew there at Hinckley's for taking such grand care of us and at each twisty step of the way. They looked out for me well, and always found a way to help me get done what needed doing.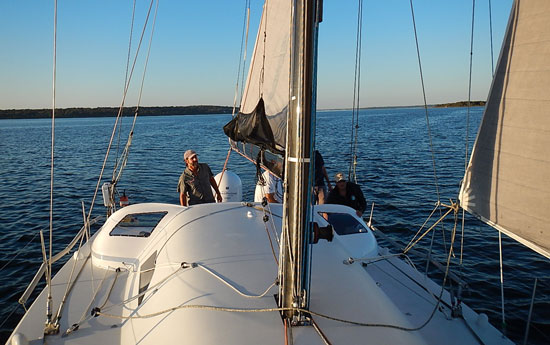 Yesterday, some sailing friends from the Great Lakes showed up to help with projects, after which we took Bodacious Dream out for a late afternoon sail, ending up in the harbor in Jamestown where I'll finish loading BoDream up in the morning and saying my goodbyes before heading out midday. It's been an amazing few weeks with so many friends stopping by to lend a hand, extend good wishes or get an up-close look at BoDream. I thank all of them as well as the many online friends who have sent their good wishes too. I only wish I had time to respond to each and every one of you!
Tomorrow begins the journey of a lifetime … the culmination of many years of dreaming … the start of my first solo circumnavigation. I know the story has been told, but tonight of all nights, it bears repeating. Sailing around the world alone has been a dream of mine since my childhood days … and here I am now, 55 years of age … and finally setting out for that farthest horizon. From this vantage point, I can look back over those years and see myself at many ages and from many perspectives, and I can also look forward and imagine what life might be like for me in the future. But for now, it's truly a matter of living in the present, and setting myself to the practice of enjoying (and studying) every mile as it passes under the keel of Bodacious Dream. I intend to be there with every wind shift and wave change, with every star in the sky and with every ray of sun bursting from behind the clouds. This will be a magical journey … I know that … full of all sorts of learnings … and not just for all of you with whom I will share the journey … but for me as well.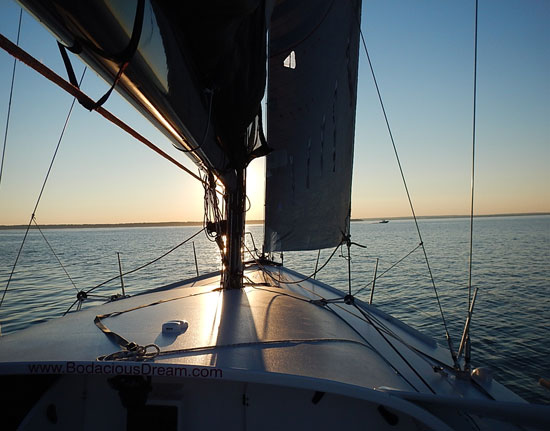 I'm going to keep this short, because I'm tired and need some sleep before morning comes. But once I get going, settle into the routine onboard, make sure all the important stuff like cookies and chocolate are safely secured, I'll get back on the computer and begin to share with you tales from the waves. This is going to be exciting, engaging and fun … so please stay tuned.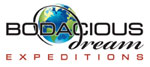 Just to remind you, the BDX Website is here … the BDX Facebook page here … and if email is easier for you, then the Email Sign-Up form is right here!
And one more time – straight from my heart, thanks to every one of you for getting me to this point in time. And a special final thanks (and toast) to Tim Eades for putting up with me these past few weeks, whether it was helping out with some little shopping chore, or taking on one big boat job after another … or just guiding me home at the end of a long day!
Plenty more to come soon.
– Dave and Bodacious Dream