A quick update from Dave followed below by a very interesting new science note from Tegan Mortimer on recent mass pilot whale strandings exactly where Dave will very shortly be passing.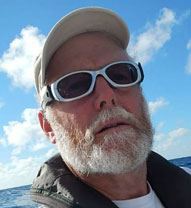 Dave Rearick: We're in sight of land now and heading up the west coast of New Zealand here. The cold front that we hoped would push us up to Farewell Spit at the northern tip of the South Island and down into Cook's Strait dissipated and left us fighting through wind right on our nose. It was an unusual weather pattern that made for very rough seas with lots of pounding waves. I kept trying to work my way towards shore to grab the best angle north against the wind – but it was a slog with very little progress to show for a lot of effort. As my weather guy commented … It's kind of like sailing up Lake Michigan in the Mackinac Race, getting to the bridge, and losing wind. You can see the finish; you just can't get there!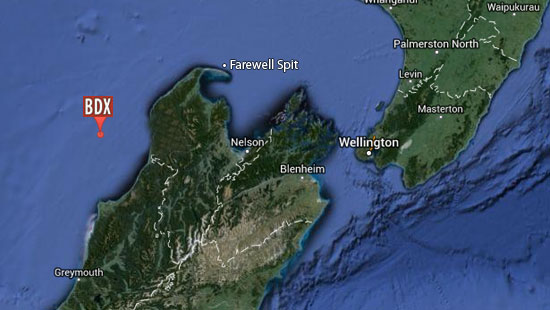 41.1179S, 171.47621E

Yesterday, I began to grow concerned about having enough fuel to carry me through the notoriously unpredictable winds of Cook's Strait. I got on the radio to see about landing somewhere along the rugged and dangerous coast, when a commercial fishing boat named "Ocean Odyssey" picked up my radio signal and offered to help. Eventually, we got our boats close enough together, that I was able to tie my gas cans to a line and drop them over the side, where they picked them up and refilled them for me.
The whole operation took us about two hours, but now I am better set for Cook's Strait, with 50 gallons of fuel intend of 5. The skipper Barry even suggested that I come onboard the Odyssey for a shower and a hot meal … but I begged off, preferring to stay crusty with a belly full of freeze-dried filler. Today is all stormy and bouncy and so I have to stay focused.  Oh well, onward we go! Looks like another great update right here from our Earthwatch scientist Tegan Mortimer  – and on a very important topic, so be sure to check it out! Be back soon with more!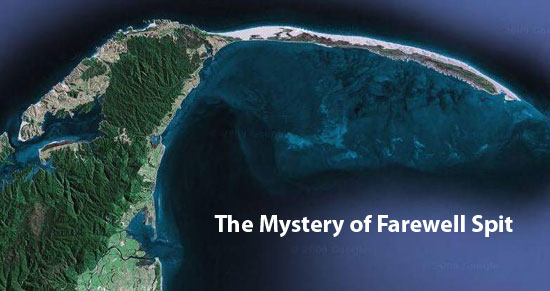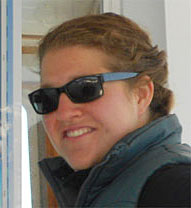 Tegan Science Notes #4 – Whale Strandings

At the very northwest corner of New Zealand's South Island, Dave and Bodacious Dream will round a sandy spit which stretches 16 miles out into the ocean like a great arm creating the northern shore of Golden Bay. This is Farewell Spit and it is the longest sandspit in New Zealand. Sandspits form when currents called "longshore drifts" move and deposit sediment laterally along the coastline. In the case of Farewell Spit, currents and strong winds carry eroded sediments down from the Southern Alps, the mountain range that stretches the length of the South Island. As the spit builds, it shelters the leeward  (or inward) side where additional sediment then builds up allowing mudflats to form.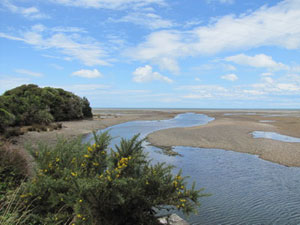 At low tide over 30 square miles of mudflats are exposed at Farewell Spit which is an important feeding habitat for shore wildlife. Recently through the month of January, it was the site of a massive effort to rescue a pod of around 70 pilot whales which had beached themselves several times in a mass stranding event. Mass strandings of whales are a complex and still little understood behavior, which most unfortunately can be deadly for the whales. Why did it happen here?

What's a pilot whale?
The pilot whales are actually two different species, there is the short-finned pilot whale and the long-finned pilot whale. The two species look almost identical and it is very difficult, especially where the two species' ranges overlap in habitat, to tell them apart. Both varieties of pilot whales are toothed whales which usually frequent deep water habitats such as the edge of the continental shelf and along deep water canyons where they feed on fish and squid. Tagged whales have been known to dive to depths as much as 2,000 feet! They are highly social animals and live in pods of around 10-50 animals though groups can be of more than 100 animals. Pods keep in contact with each other through complex whistles and other vocalizations which are believed to be unique to individual pods. Animals will instinctively follow the calls of key animals such as mature older females which act as pod leaders or to the distress calls of young whales. This behavior makes pilots whales particularly susceptible to mass stranding.
Why do whales strand?
Around the same time that pilot whales where stranding on Farewell Spit, there was also pilot whales stranding in the Florida Everglades. Pilot whales together with other social and toothed whales like dolphins, killer whales, and sperm whales are the most common whales to become stranded. You might remember me talking about sea turtles stranding in my last Science Note when the turtles get washed on shore after becoming stunned by the cold water. Toothed whales seem to actively beach themselves, swimming into shallow water where they get stuck as the tide recedes. The tight social bonds between animals in a pod mean if just a few do this, then it's likely that whole pods will follow suit and strand together. Why this occurs is a mystery and there is probably no single answer that fully explains the behavior.
There are a few causes which are often pointed to when whales strand. Individual animals may beach themselves if they are sick or injured. Other healthy animals may strand if they are unwilling to leave an injured pod member. This seems like it might have been the case of the pilot whales that stranded in Florida, they were not in very good condition and necropsies (animal autopsies) of the animals that died showed that they had nearly empty stomachs.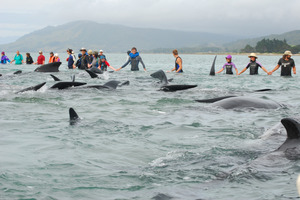 In contrast to the Florida pods, the whales that stranded on Farewell Spit were in good condition and seemed healthy, so probably they stranded from other reasons. These whales may have gotten trapped in shallow water as the tide flowed out of Golden Bay. Farewell Spit forms a long hook which can be difficult to navigate out of, which is made worse by the quick drop in sea level when the tide recedes. The soft muddy bottom doesn't reflect the whales' echolocation, which means that the whales can't "see" the bottom. Essentially they don't realize they are in shallow water until it is too late. There is also evidence that noise disturbances from seismic testing and military sonar could also be a factor in mass strandings.
Unfortunately, stranding is fatal for whales. Out of the water, whales as quickly susceptible to dehydration and overheating. Whales are designed for a weightless world, which allows them to grow very heavy. Out of the water, all this weight presses on their vital organs and can cause death in and of itself. Unless they refloat on an incoming tide there is little chance for a whale to get back to deeper waters.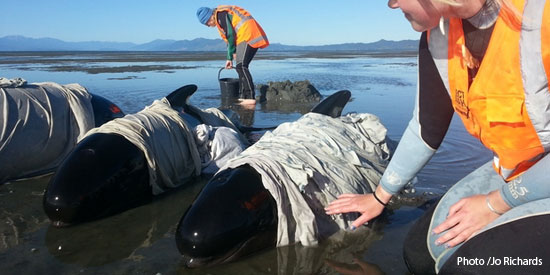 Luckily there are well-developed stranding response networks in many places around the world which can hastily mobilize volunteers and experts to attempt to rescue stranded whales. New Zealand has one of the best rates of successfully rescuing stranded whales. However it is still a difficult task and many whales die naturally or have to be euthanized, and even whales which are successfully moved to deeper water will return to re-beach themselves a second time.
Here are two particularly good articles about the stranding in New Zealand.
:: http://www.nzherald.co.nz/nz/news/article.cfm?c_id=1&objectid=11189886
:: http://www.nzherald.co.nz/nz/news/article.cfm?c_id=1&objectid=11191661
:: Also, if you happen to know other scientists, educators or journalists who might be interested in contributing on our Learning & Discovery side, we'd love to make their acquaintance @ <oceanexplorer@bodaciousdreamexpeditions.com>
Some Key Links: Email List Sign-Up :: Explorer Guides :: BDX Facebook