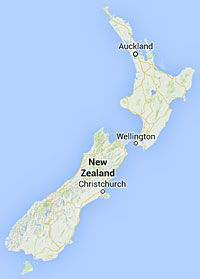 Hello from Auckland, NZ! I've driven up north to Auckland to pick up some equipment and to see some friends. I'm trying to get some downtime in between commencing the necessary work on the boat.
Not long after I arrived in Wellington, my "mates" who built Bo right here in 2011, started stopping by the boat. There was Matty G., who was the main foreman on the build, Gordy the main rigger, Lapo A. the uber-brain at BT Boats, along with Matt S. and David M. the electronics specialist as well as David from North Sails. The whole crew of them took over the boat and sent me off for some much needed R&R! I can rest easy though, confident that if anyone knows this boat as well as I do, it's these guys – and I can see that they are taking to the inspections, maintenance and repairs as if Bo was their very own.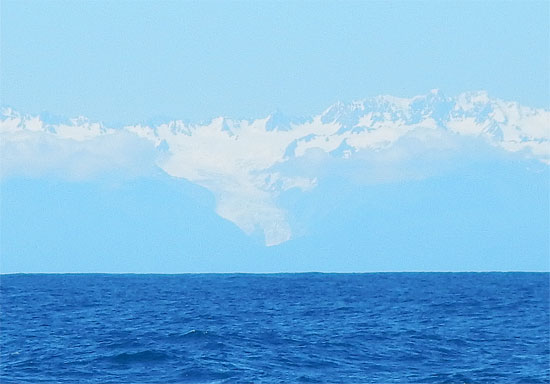 First Sightings of New Zealand … 2.05.14 – 42.4027732S, 169.4447448E
Can't say the weather in Wellington has been overly welcoming – cold, windy and damp most of the time, but nonetheless, the guys now have the mast and rigging down and out of the boat, in preparation for Bo being hauled out of the water on Friday. This is interesting because when I was initially making up the inspection and maintenance list, pulling apart the rig was not on the list … as I'd had this done in Newport before leaving. But then in talking it over, we realized that was over 15,000 miles ago or about half the sea-going life of Bodacious Dream, who now sports over 32,000 miles of travel under her keel! So, I guess it truly is time to inspect the rig once again!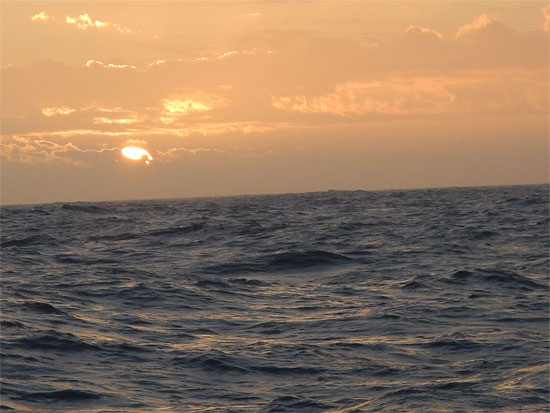 300 Miles West of Tasmania  – 1.27.14 – 43.230462S_136.2241334E
Here's the action list. We'll have the mechanics go over the engine. The electronics are being upgraded and non-functioning parts are being replaced, the rigging is being inspected and some of it replaced. Also, we've come up with some modifications that we think will help a lot with the handling of lines. Some of the dings and bruises to the boat will be fixed, in addition to some enhancements on the cockpit protection. All in all, a host of mighty maintenance measures to be undertaken by the greatest crew imaginable, on the way to getting Bo all ship-shape for Leg 3, which will begin sometime in early March!

A calm morning after another storm – also 300 Miles West of Tasmania 
In the meantime, I'm going to skip out and see some of New Zealand! So stay tuned for some photos of the many pretty sites of this amazing country. I'm also beginning the upload the Leg 2 photos and videos … so we'll have those for you soon as well.
Until later …
– Dave (happy in his dry clothes)
:: BDX Website 

::

 Email List Sign-Up 

::

 Explorer Guides 

::

 BDX Facebook