What a great couple of Mac Races that we wrapped up a few weeks ago. We had some very good and highly competitive sailing on Defiance though our results don't express quite the same enthusiasm.
The Chicago-Mac turned tough once the forecasted cold front arrived Saturday night about midnight. Just prior to the north wind shift, a squall hit with 40 knots of wind. Sunday was spent beating upwind to the north end of the lake in 20 knots of gusts. While the conditions were challenging, the lake was as majestic as ever. A number of boats dropped out of the race and a few of our toughest competitors were among them. We were fortunate to work through the challenges, only parting (breaking) two halyards (the rope that pull the sails up the mast) in the process.
Here is a video from our onboard media genius, Maciek Wszelaki.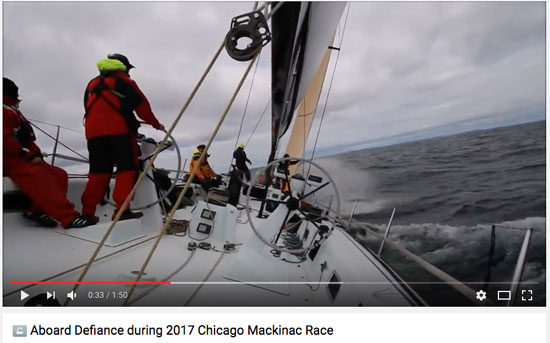 The Port Huron-Mac had its own challenges. From the start to Cove Island was a 150-mile upwind battle between Natalie J, Heartbreaker and Defiance. Our crew worked extremely hard and consistently to best our competitors to the turn at Cove Island. Unfortunately, the following leg was downwind, which isn't our strong suit. However, the fun of it all was the last 60 miles as the winds built to a hard 25-30 knots and the sailing was extremely exhilarating. We had Defiance surfing at 20 knots at one point. During the peak winds, it was too edgy to allow Maciek to video, but as it eased off some, he got his chance. Here is a video from a bit later as the winds eased down to 18-20. Still fun to watch.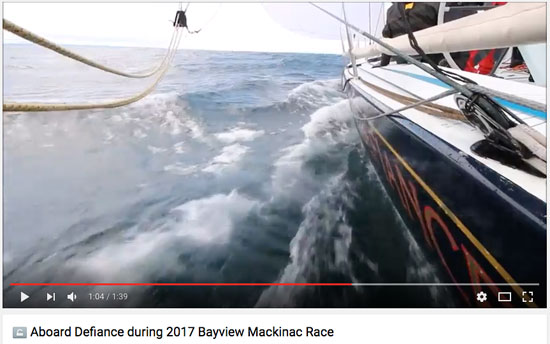 I want to thank the crew of Defiance for giving it their best as regard's 11th Hour Racing's efforts for sustainability. The crew joined in the effort with gusto, though not quite so enthusiastic about boringly pumping filtered water, but everyone made the effort and were rewarded with less than half a bag of garbage once we reached the island. Hats off to you guys! The lake thanks you too!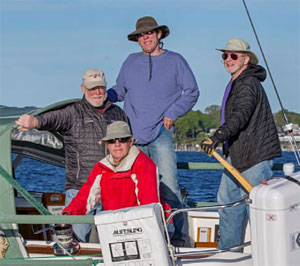 So, what's next? Well, August 1st, I will join the vessel Hope along with her owner Dr. Michael Leland, along with Bruce Carter and Mike (Moose) DeBone in St, John's Newfoundland, Canada. We will continue Hope's voyage across the Atlantic, following in the wake of the Vikings legendary passage to Dingle, Ireland. From Dingle, we will hop around Ireland, traverse Scotland's Caledonia Canal and then cross the North Sea to end up in Hanan, Sweden for the winter. Next summer, Dr. Leland plans to return along the Viking's western route via Iceland, Greenland and the Canadian Maritime Provinces.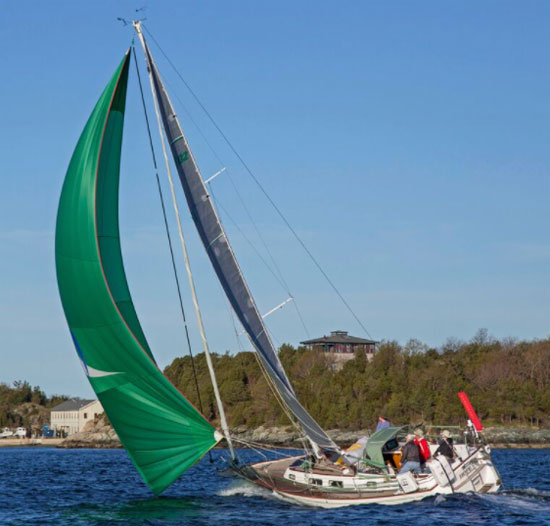 Hope, a Najad 32, is a strong boat and we expect to have a great time. Please join us and follow along at the link. I will probably do some updates along the way, but the majority of the Blog will be available at http://www.mcyc.com/hopes-voyage/. And here is a Facebook page… https://www.facebook.com/Hopes-Vikingland-Voyage-342408386187676/. And here is the FindMeSpot App link… http://share.findmespot.com/shared/faces/viewspots.jsp?glId=02RIijtnZrpEuhBfyJ1dKfjIoITgBrlUO

It's been a busy summer trying to keep all my irons in the fire, but for the next few weeks, sailing will take precedence. To my clients and creditors, I hope you can survive till I get back! More than that, I hope you're all having a great summer as well, and I look forward to sharing Hope's stories as they develop.
For everyone who has asked about "the book," the final edits are in and we're now looking for a publisher! Hope to have it in your hands soon.
Enjoy!
– Dave