Hope's Voyage is now at an end. After leaving St. John's, Newfoundland in early August, we crossed the North Atlantic to Ireland, sailed up the Irish Sea to Scotland and across northern Scotland via the Caledonia Canal before finally arriving here in Sweden after crossing the North Sea.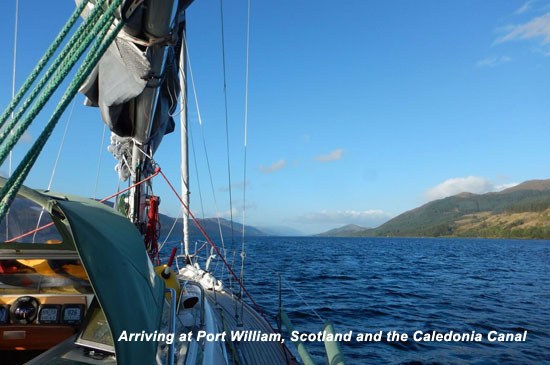 Bruce Carter, our onboard documenter, has been making updates to the Facebook page… Check them out HERE…
The goal of our journey aboard Hope, has been to sail the old Viking Routes. For Michael Leland, the owner of Hope, this has been his lifelong dream. I am grateful to have been a part of it and to have helped him live his dream, just as I was fortunate to have help living mine aboard Bodacious Dream.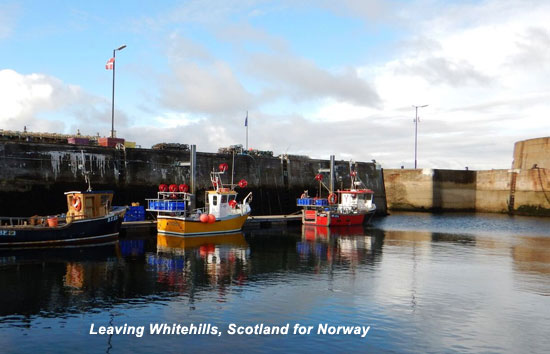 A quick recap: We left St. John's Newfoundland, Canada on August 4th and had a pretty quick and fair crossing, arriving in Dingle, Ireland, 13 days and 1800 miles later. We encountered three frontal passages, the last being fairly significant, which helped push us the last few hundred miles.
I took a break to fly back to the U.S. for a week and then rejoined Hope in Dublin. From Dublin, we continued north to Port Ellen on Scotland's Isle of Islay, and then up to Fort William at the western entrance to the Caledonia Canal. The passage to Port Ellen provided light winds, until more sporting conditions pushed us onto Port William. Sailing among the islands many narrow passages, tidal rapids and strong currents were very common. At times, we were only able to make 3 knots to the good while sporting full sails and a 23-knot wind. This may have been one of the few times I've ever said, "Thank God it's blowing 23 knots!"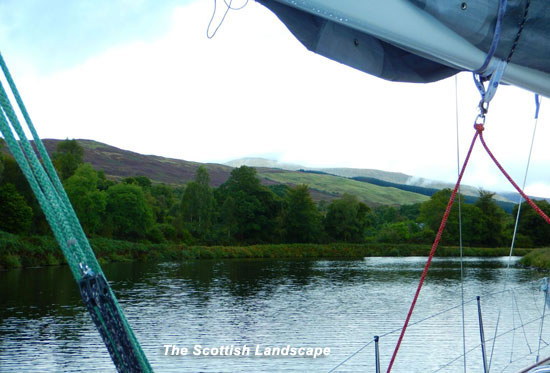 While the scenery in the North Atlantic was fairly typical – water and sky – we were blessed with numerous sightings of whales and dolphins. Bioluminescence followed us at times and as always, the sea birds kept track of us, constantly weaving back and forth across our wake. During the coastal routes through Ireland and Scotland, the days were predominately rainy with low hanging clouds in the Highlands. This weather provided us with endless stunning moments as each turn unveiled another moody but spectacular vista. The video below shows of the conditions we encountered approaching Mandal, Norway.  A bit edgy as we approach a lee shore with shallowing water; the waves continued to build!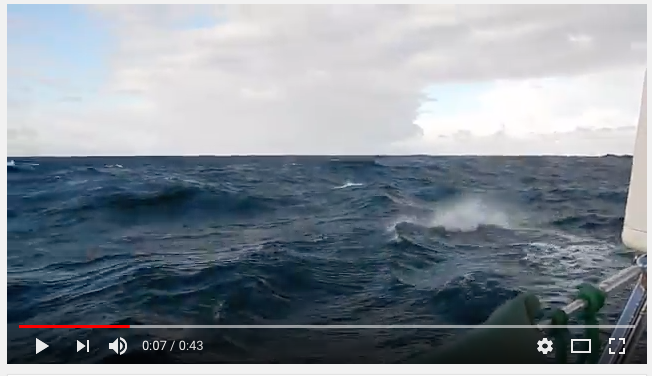 The one disappointment for of us was Nessie, the Loch Ness Monster. She never showed herself while we sailed the 20-mile length of Loch Ness, and we weren't shy about making ourselves known, flying the green spinnaker most of the length of the Loch. It was special to sail this Loch as sailors who had sailed their boat across the Atlantic. Congrats Michael for accomplishing your dream and goal!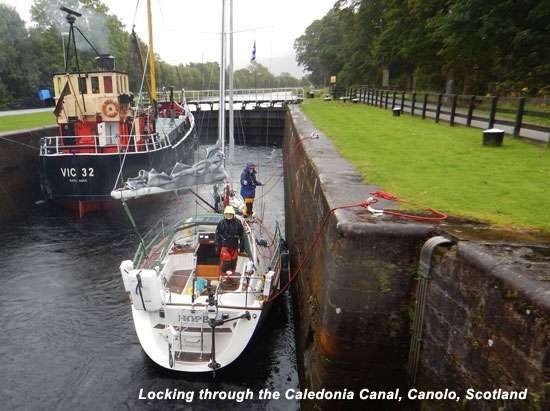 From Inverness, Scotland, we made our last two passages. We crossed the North Sea with winds as high as 30 knots building seas to 20 feet as we approached Mandal on the southern tip of Norway. After a couple of days to allow the weather to calm down, we sailed the additional 160 miles to Henan, Sweden, the birth place of the vessel Hope. We took a few days in Sweden to visit the shipyard where Hope was built and Gothenburg before heading for home.
We hope you've enjoyed following along.
All the best and we hope you have a great Fall season before the boats get put away for the winter. Our thoughts go out to all those impacted by the hurricanes and earthquakes. The forces of nature on land or at sea are awe inspiring and often frightening.
– Dave and the crew of Hope (Michael Leland, skipper, Moose DeBone, first mate, and Bruce Carter, documenter)