Spirit of a Dream is my story about sailing around the world alone.
Single-handed sailing is clean, honest, and engaging, full of constant challenges and deep solitude. But it's also about validating yourself and your dream, even though at times it's enlighteningly raw—but that's what pulls us offshore, alone.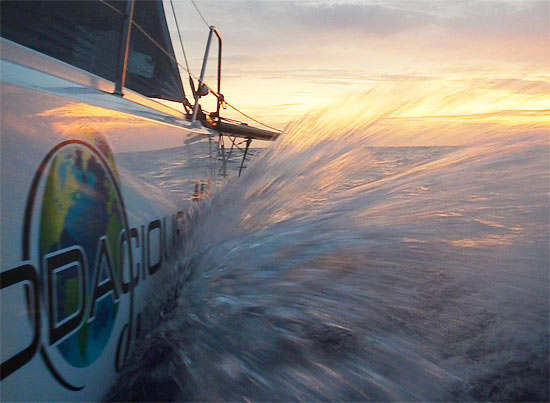 In 2013, forty-three years after I snuck the family Sunfish out for a solo sail on Lake Michigan, (against family rules!) I set off from Jamestown, Rhode Island in Bodacious Dream, a Class 40 racing boat. Without the benefit of an organized race, Bo and I headed out to traverse the great race course around the world—via Cape Town, South Africa, Wellington, New Zealand and beyond. Eight and a half months later, I returned to Jamestown—tired, elated, sad and passionate about the ocean and the spirit of dreaming. Soon after, I began writing Spirit of a Dream, the account of my lifelong passion for making that journey, doing it alone and what it was like to actually "live my dream."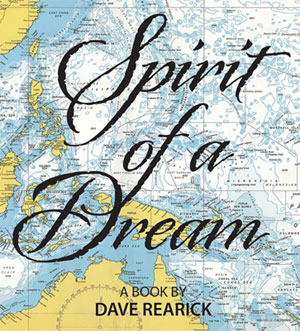 While, it is the story of a solo sailing journey around the globe – from beginning to end … it's about many other things too. It's about the pull to adventure and giving yourself tough challenges. It's about throwing yourself on the mercy of the sea, the weather and the ship that carries you. It's about keeping your equipment working and fixing it when it breaks and it's about managing your fears, getting enough sleep and the humor of having to ration your chocolate
Spirit of a Dream will bring all of this alive for you – the anxious thrill of setting sail, the beauty of dark nights alone, the sense of being at the center of the world, the anxiety of approaching storms and the calm of knowing those sublime moments when you, your vessel, the sea, the sky, and the stars all come into harmony.
Whether you're looking forward to the challenge of your first solo sail across the bay or have already logged many solo hours, we both feel the same passion to go it alone—to be at one with our boat, our world, and to test ourselves and validate our passion.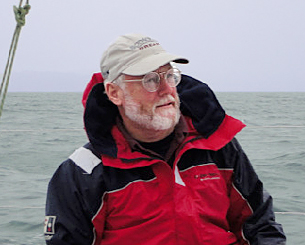 If you love sailing, walking alone in the woods, challenging the highest peaks, or growing the perfect orchid, whether you've lived your passion late into your life, or are just now getting ready to embark on your own mystical journey, Spirit of a Dream is a book I think you will deeply enjoy, happily savor and very likely find hard to put down. One reader wrote …" I wish your book were 1000 pages long. I'm ready to read it again."
For more information on Spirit of a Dream or to get (or give) your own copy, in either paperback or e-book format, please visit our website at WWW.SPIRITOFADREAM.COM.
If you're in the Chicagoland area, the book is available at Crowley's Yacht Yard. In my hometown of Chesterton, Indiana, you can find it at Duneland Pizzeria. Of course, it's also available on AMAZON or can be ordered through your local bookseller anywhere in the world.
Thank you and a grand new year!
– Dave